WaCA Mining is the definitive mining industry event. Into its 11th year, it has grown from strength-to-strength showcasing the dynamism and resilience of the industry in the West and Central African (WaCA) region. This year's Summit is convened at a time when the fog of uncertainty post-COVID is being lifted and the mining industry looks to the future with confidence.
World class opportunity exists in both the emerging frontiers as well as the established mining jurisdictions in West and Central Africa such as Ghana, Cote d'Ivoire, Burkina Faso, Nigeria, Mali, and others.
West and Central Africa Mining Sector Facts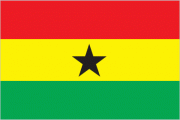 Ghana is the largest producer of gold in Africa and the 6th largest gold producer in the world. Ghana produced ~5 million ounces of gold in 2020, surpassing South Africa's 2020 production of ~3.5 million ounces. Gold accounts for about 95% of the country's mineral revenue. Ghana also produces commercial quantities of bauxite, manganese, diamonds, and iron ore. The country also has deposits of lithium, limestone, feldspar, quartz and columbite-tantalite which require further exploration and exploitation. Ghana hints at plans to commence lithium mining by 2024.
Burkina Faso is one of the most dynamic mining sectors in West Africa. It is the 5th largest producer of gold in Africa. Burkina Faso's other major resources are copper, zinc, limestone, manganese and phosphate.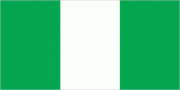 Nigeria is back on the mining map. Nigeria's mining sector boasts 44 different types of commercially viable minerals worth an estimated $700bn. Amid the global push for green energy solutions, Nigeria's reserves of critical minerals such as lithium, manganese and nickel are in high demand, prompting the government to release a series of initiatives that will fast-track foreign direct investment into the sector.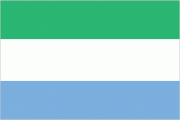 Sierra Leone is rich in rutile, diamonds, bauxite, gold, iron ore and platinum. Sierra Leone has enacted into law the Mines and Mineral Development Act of 2022 that seeks to improve provisions for the socio-economic benefit of the country. The new law is also geared towards the facilitation of transparent and accountable management of the mineral sector in accordance with international best practice. The government has also addressed the infrastructure bottleneck with a new rail & port expansion agreement.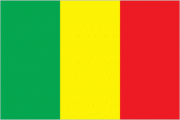 Mali is the 4th largest gold producer in Africa, also possessing substantial deposits of iron, phosphate, marble, granite. The Government has introduced an attractive mining code and incentives to stimulate mining activities. Mali's gold mining operations not only involve large mining companies, but also artisanal miners, who have also produced a sizeable chunk of gold and made a significant contribution to the country's economy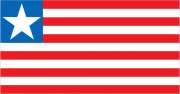 Liberia has abundant mineral resources including gold, diamonds and iron ore. Manganese, bauxite, uranium, zinc, and lead deposits are also present. Iron ore mining plays a significant role in the economy, accounting for more than 47 percent of total export earnings in 2020. Since 2006 to date, the sector has attracted billions of dollars in investments from key players including ArcelorMittal, Bea Mountain, China Union, Liberty Gold, Hummingbird Resources, MNG Gold Liberia, Putu Iron Ore, amongst others.
Niger is home to one of the biggest sources of uranium, the main source of nuclear fuel. Niger's uranium production is expected to significantly increase by 2025 if Imouraren (5,000tU), Madaouela (1,200tU), and Dasa (1,700tU) are successfully brought into production. This could make Niger the world's second largest producer of uranium.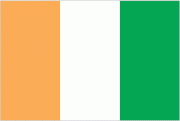 Ivory Coast, the world's top cocoa producer, is seeking to develop its long-neglected mining sector to diversify its revenue. It has diverse mineral resources including gold, diamonds, manganese, bauxite, and iron ore. The mining sector in Ivory Coast has seen significant growth in recent years and is a potential area for investment. Ivory Coast produced a record high of about 48 tonnes of gold in 2022, up 14% from the previous year. The country has large reserves of bauxite and is the world's fifth-largest producer of the mineral. The government has plans to increase bauxite production in the coming years through the development of new mines and the expansion of existing mines.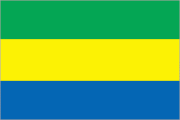 Gabon has the second largest deposit of manganese in the world and is currently the world's third largest producer. The government is eager to diversify the mineral sector and has issued prospecting/exploration permits for iron, copper, diamonds, and other minerals.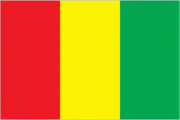 Guinea is set to become one of the world's largest iron ore producers. The recent $15 billion Simandou iron ore mining project in Guinea with construction expected to be completed by December 2024 and operations are set to begin in March 2025. Guinea also has the world's largest high-grade bauxite reserves. With key projects in the development phase and moving into production soon, Guinea is poised to become a leading global platform for the production of bauxite and alumina. Guinea also has significant gold and diamond reserves.
The Central African Republic has 470 different types of minerals, most of which are untapped. Major commodities that are currently mined are diamonds, gold, and uranium (Areva). Deposits of iron ore, manganese and even copper remain untouched. The mining sector remains largely informal and has historically been a source of conflict.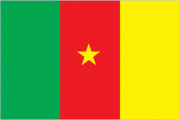 Cameroon has taken decisive steps in the upcoming exploitation of the iron ore of Kribi-Lobé, the iron deposit of Mbalam-Nabeba, and that of Bipindi-Grand Zambi, with the signing of the related mining conventions and the granting of operating licenses to the winning companies. Lack of transport capacity has been holding back Cameroon's mining sector, but long-delayed rail developments now in progress promise to speed up development.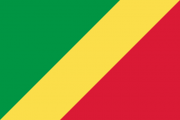 Democratic Republic of Congo expects to reach an agreement on overhauling $6 billion of an infrastructure-for-minerals deal with Chinese investors this year. High mineral prices and a recent law requiring more Congolese to work as subcontractors in the industry led to "major investments" in the nation's copper, cobalt, gold, tantalum, tin and tungsten industries. The transition to greener energy has led to a scramble for minerals needed to manufacture electric vehicles, solar panels and turbines. The DR Congo provides more than two-thirds of the key battery-mineral cobalt and is one of the world's largest copper producers. The government is also looking to develop chrome, nickel and lithium deposits.
Mauritania is endowed with significant mineral resources & enticing mining law attractive to foreign operators. Several deposits have since been discovered. Mauritania produces iron ore, gold, copper and gypsum. Projects under development involve rare earths. Phosphates, lead, zinc, platinum, chromium, manganese, vanadium, uranium, peat & industrial minerals. In 2023 and 2024, new mines for rare earths, phosphates, lead, zinc and uranium are expected to open.
WaCA Mining 2024 is a must-attend event for those with projects in West and Central Africa and for people and companies interested in investing or doing business in this developing region.
We invite you to take advantage of the cyclical upturn in the mining sector and improved investor sentiment to establish a strong footprint in West & Central Africa – a region with plenty of opportunities, promise and growth. WaCA Mining is the only independent mega event that successfully unites the mining community in the Western and Central African sectors as international mining firms, government authorities, investors and industry service providers gather to discuss and explore the latest developments, projects and opportunities.
Join us at the 11th WaCA Mining Summit & Expo 2024 to be part of the strength, resilience and progress of the region's mining community as the West and Central African mining primes itself for new exploration, consolidation and growth.